Over the years, content marketing has proven itself to be an important and effective business strategy, especially compared to traditional outbound methods.
According to DemandMetric, content marketing is 62% cheaper than traditional marketing, and generates about 3 times as many leads.
One reason why content marketing is so cost effective is because there are a wide variety of free or affordable tools out there that help marketers boost their content efforts.
If you're a content marketer using WordPress and want to get in on the success, here are 7 plugins you should be using.
Any serious content marketer uses an editorial calendar to keep track of content scheduling, but did you ever wish this was something you could manage right in WordPress?
Thanks to the Editorial Calendar plugin, you can easily see and manage all your scheduled posts right on your blogging platform.
There are a few other plugins out there competing for best editorial calendar, but none are as intuitive as this one.
Editorial Calendar offers a simple overview of when posts are scheduled to publish. You can easily reschedule by drag and dropping posts. Surprisingly, you can even edit posts right in the calendar, using it as a gateway to managing your whole blog.
Cost: Free
You've probably seen some blog posts with click to tweet suggestions throughout the text:

This social sharing encouragement is all thanks to Click to Tweet, a simple plugin you can start using today.
But there's more:
The plugin helps you create a custom link for the message, which you can share and track over time, so there's no need to use third party link shortening tools.
Cost: Free
For teams collaborating on content creation, the Edit Flow plugin is a must-have tool. Edit Flow offers a wide variety of features, including a month-by-month overview of your planned content, threaded editorial comments for conversations between writers and editors, and notifications about the content you're following.
The plugin's Editorial Metadata also helps you keep track of important details about your content: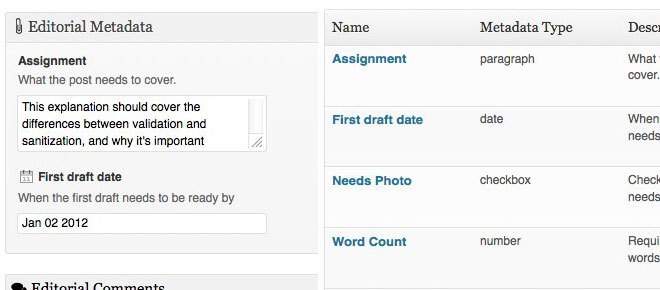 And helpful User Groups make it simple to organize your team by department and function.
Cost: Free
As a content marketer, SEO may not be your primary concern, but this plugin has too many helpful features to pass up.
Among other perks, SEO by Yoast will tell you exactly what SEO-related improvements your blog post needs:

And most of these points are just as valuable for user experience as SEO, anyway.
SEO by Yoast helps you edit your title tag and meta description by showing how it would appear in search:
This makes it super simple to see how the post will appear to your audience in search engines or as social media snippets.
Cost: Free basic version with option for Pro upgrade.
As a content marketer, one of your biggest lead-nurturing goals is to draw visitors into your content and get them to keep reading. Yet Another Related Posts Plugin (YARPP) offers a simple way to display related content to your audience and encouraging them to click.
Beneath your post or in the sidebar, YARPP will display pages and posts relevant to the current story:

You also get more or less complete control over what posts display and how: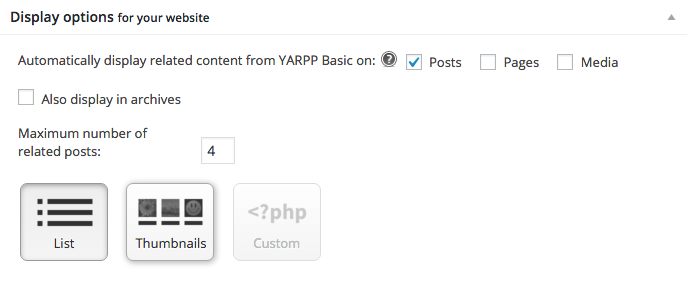 Cost: Use YARPP Free or upgrade to YARPP Pro
When it comes to growing and managing your website's traffic, there are few that can compare to SumoMe.
The plugin (available for WordPress and other platforms), is an app marketplace for websites, covering all the important areas that content marketers should focus on, like helping with your list building: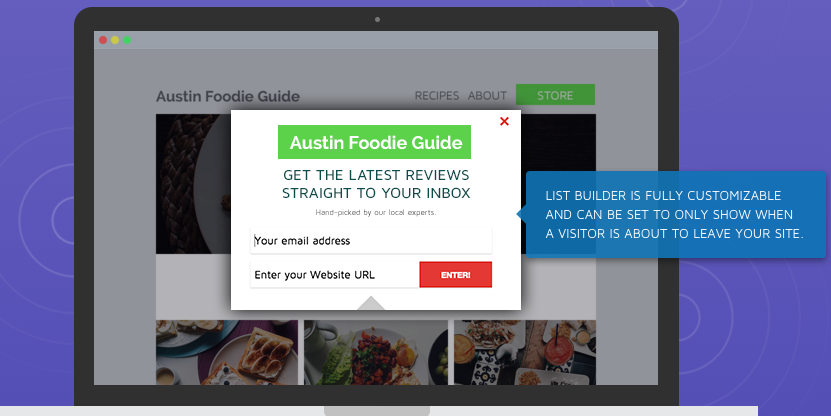 Creating heat maps to see where your visitors are focusing:
And making it as easy as possible for visitors to share your content: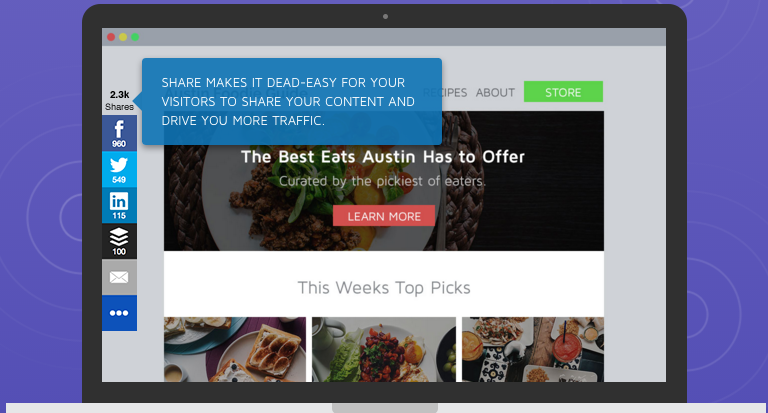 Cost: Get access to all the apps for free, or sign up for Starter or Pro packages to use advanced features.
So much of success in content marketing lies in the title. Creating compelling, clickable headlines can make major differences in website traffic, which is why there are so many tips and tools out there to help you optimize them.
But in the end, there's no way for you to know if the headline you chose was the best one. Unless you have the Title Experiments plugin.
Title Experiments allows you to test the effectiveness of multiple post titles with your own audience. The plugin automatically A/B tests different variations to see how each affects your click through rate.
As it gathers more data over time, Title Experiments will phase out the less effective headlines and only display the one most likely to get clicks. All you have to do is type in some title variations, hit publish, and walk away.
Cost: Free, with option for a Pro upgrade.
Know of any other WordPress plugins every content marketer needs? Tell me in the comments!
Need a content writer who knows digital marketing?
Whether you need blogs, articles, ebooks, white papers or any other marketing materials, I can create the kind of unique material that will broaden your company's reach and help it flourish.
 Email me for a price quote or more information about what I offer.